Post by Michael Capasse on May 23, 2019 9:02:48 GMT -5
The primary evidence against Lee Oswald in the murder of Officer Tippit is the identification of him in the lineups that weekend.

When looking at this evidence one MUST consider the fact that there are Oswald imposters running around Dallas in the weeks and days before the assassination.
These instances are reported to the FBI after the assassination, but are largely ignored by the Warren Commission.

It is beyond strange.
Suggested prerequisite to this reading: A Dead Ringer for Lee Oswald
Add to that the changes of prisoner processes and procedures, and what looks like a fix against the defendant from the start until his death 2 days later.
Along this thread is evidence of a setup against Lee Oswald by the DPD and the FBI thru the process of these lineups.
There are phony fillers, witness tampering and intimidation, all the while blocking the civil rights of the prisoner/suspect.

This thread will discuss the lineups - much of this information comes from Weisberg, Gil Jesus, and a number of other sources are noted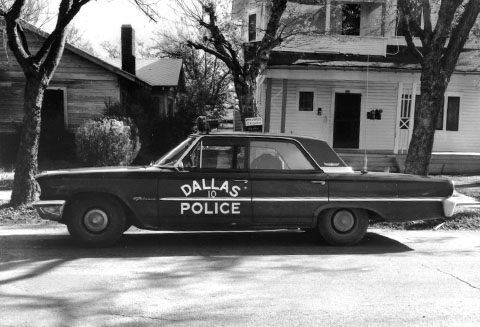 At approximately 1:15 p.m., Office JD Tippit, who was cruising east on 10th Street, passed the intersection of 10th and Patton, about eight blocks from where he had reported at 12:54 p.m. About 100 feet past the intersection Tippit stopped a man walking east along the south side of Patton.
The man's general description was similar to the one broadcast over the police radio. Tippit stopped the man and called him to his car. He approached the car and apparently exchanged words with Tippit through the right front or vent window. Tippit got out and started to walk around the front of the car As Tippit reached the left front wheel the man pulled out a revolver and fired several shots. Four bullets hit Tippit and killed him instantly. The gunman started back toward Patton Avenue, ejecting the empty cartridge cases before reloading with fresh bullets. [WCR page 165]
3 people were in the immediate area when this happened. + 9 others saw a man that looked like Lee Harvey Oswald fleeing the scene.